If you want to trade cryptocurrencies, you need to get familiar with cryptocurrency exchanges. These are websites used to buy, sell and exchange cryptocurrencies, either with other digital currencies or with fiat currencies. Some are free for anyone to use but others will require ID so you can open an account, particularly if you want to be more than a casual trader. Choosing the best cryptocurrency exchange helps to make your trading and portfolio management easier.
Read more: How Does Cryptocurrency Works and Why Do We Use It?
About Cryptocurrency Exchanges
Cryptocurrency exchanges aren't all the same. There are different types that are suitable for different purposes, so you should consider what you need. Trading platforms connect buyers and sellers and charge a fee for each transaction. Direct trading allows for person to person trading across different countries. Sellers set their own exchange rate, rather than there being a set price. There are also brokers, which are similar to foreign exchange dealers, where the broker sets the price.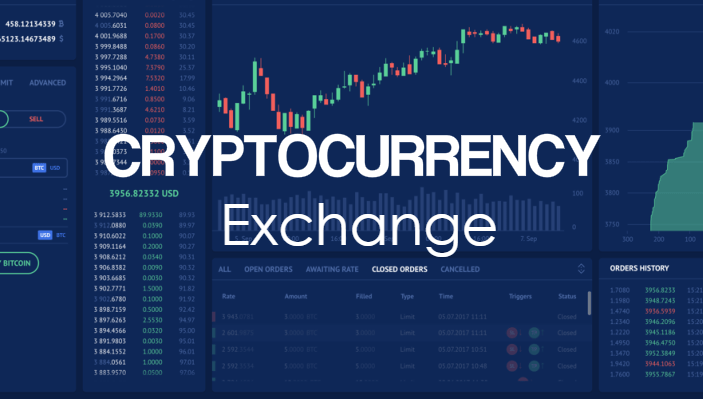 When you're choosing a cryptocurrency exchange, research its reputation and check the fees and payment methods. Look at the rules, such as verification and geographical restrictions, and make sure you check exchange rates too.
Coinsquare
Coinsquare is one of the most popular exchanges. It has a strong reputation, so you can be sure that it's secure. Its fees aren't too expensive and it's simple for beginners to get a grasp on how it works. However, there are limits when it comes to accepted payment methods and supported countries, and some people are unhappy with the customer service.
Coinbase
Coinbase also has a good reputation and solid security, making a safe choice for beginners. When you use Coinbase to store your currency, it's protected by Coinbase insurance, which is a useful addition to the platform. The fees are reasonable but payment methods and countries allowed are limited, just like Coinsquare.
Buy and Trade Crypto
Buy and Trade Crypto gives you a simple way to buy, sell, exchange and invest cryptocurrencies. It supports Visa and Stripe and offers a secure exchange, with competitive rates on offer. As well as being a platform for buying and selling, they also have a managed investments option. This can make investing in cryptocurrency easier, taking some of the decisions out of your hands.
Kraken
Kraken offers low fees compared to some other cryptocurrency exchanges and reasonable exchange rates too. There are lots of features and better support for users than on some other exchanges. However, this wealth of features means it's not really designed for beginners. Plus, the payment methods are still limited.
Cex.io
If you're looking for an exchange with a useful mobile product, Cex.io offers it to you as part of a beginner-friendly service. This exchange takes credit cards and also has an API for automated trading. However, getting verified on this site is tougher than on others and different payment methods incur different fees.
Learn more: Will Cryptocurrency Change The Way We Trade?
Find your ideal cryptocurrency exchange by knowing what to look for and why. Each exchange has different advantages and disadvantages, so it's important to assess each platform to choose the right one.